Have Questions On Our Services?
Let Us Contact You.
What is FOGHog®?
The FOGHog® is a grease trap, which is a device that allows time for warm liquid grease to separate, cool to solid form, and be collected for removal. The FOGHog® retains floatable substances, including fats, oils, grease, soap, and wax. Made of 100% corrosion-resistant polyethylene, the FOGHog's components can be easily removed for cleaning.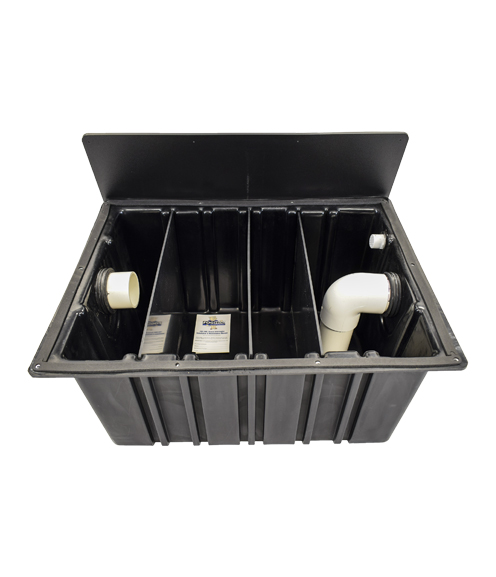 How Does it Work?
In commercial kitchens, fats, oils, and grease (FOG) make their way into drains from dishwashing and cooking. These substances can solidify in pipes and cause clogs. The goal of FOGHog® is to prevent excess FOG from entering the plumbing system, thus minimizing the harm to sewer pipes, onsite sewage treatment facilities, and more visibly, business interruptions from back-ups into the facility.
The FOGHog® can easily be installed under a three compartment sink, either above floor or set into the floor.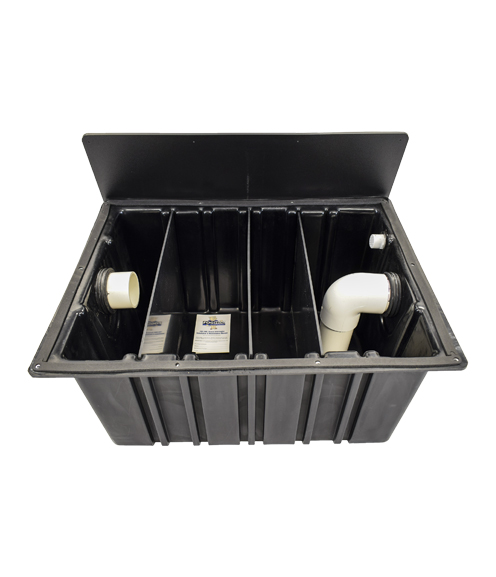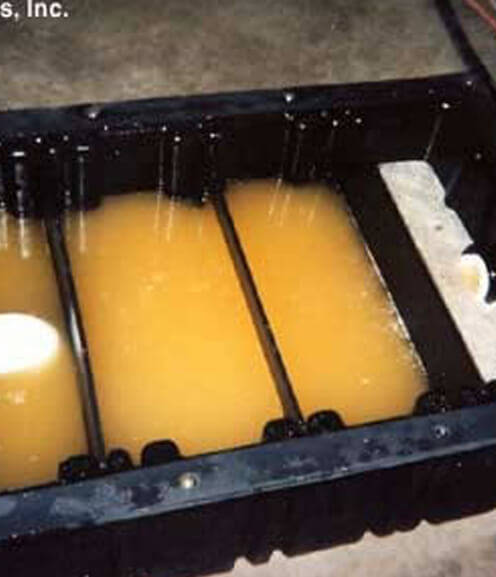 Product Applications
Restaurant kitchens

Cafeterias

Motels, hotels, and other institutions where food is prepared
Finding the Right Size
We recommend the customer check local regulations for grease trap / grease interceptor sizing as well as consulting the table.
Max Hydraulic Loading
Grease Capacity
Model
GPM
LPM
Lbs
Kg
FH-20
20
76
40
18
FH-50
50
189
100
45
FH-75
75
284
150
68
FH-100
100
379
200
91