Have Questions On Our Services?
Let Us Contact You.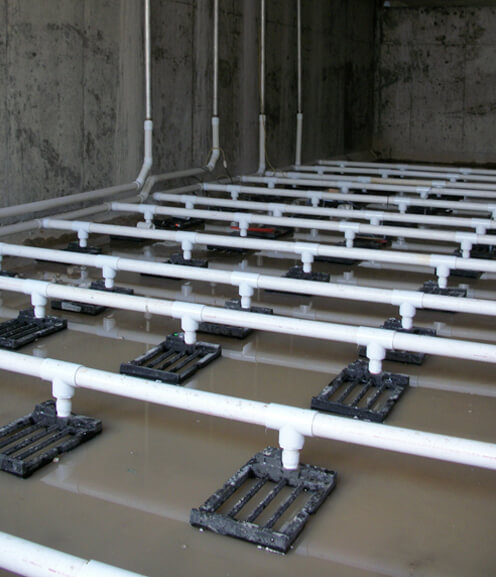 What is BioRobic®?
BioRobic® is a coarse-bubble submerged aeration system that provides supplemental aeration within the BioBarrier® HSMBR® or BioBarrier® HSMBR® Winery systems. Increased oxygen in the MLSS of the BioBarrier treatment tank increases breakdown of biological material.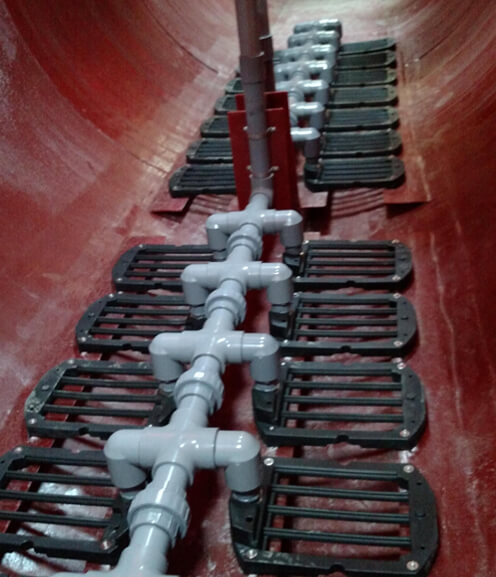 How Does it Work?
The BioRobic® system is equipped with an above-ground regenerative blower that brings a large volume of air into the submerged BioRobic aeration diffusers.
The air stream from the blower travels through the orifices of the BioRobic®, which breaks the incoming air stream into coarse bubbles.
A turbulent plume of water and bubbles then travel up through the water, transferring oxygen for biological activity and creating horizontal and vertical mixing patterns.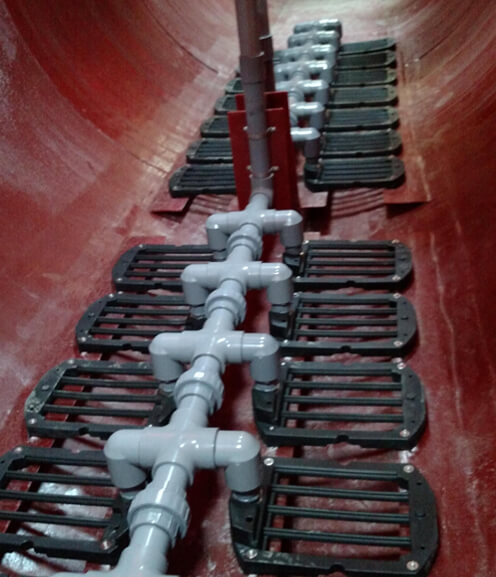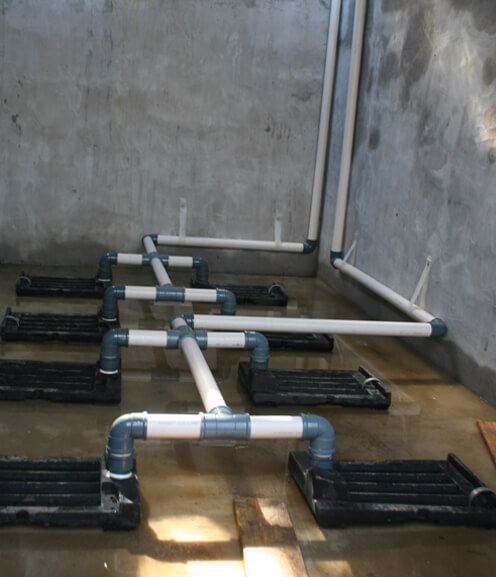 Product Applications
Installed in new or existing tanks

Used within aeration tank for BioBarrier® and BioBarrier® HSMBR® Winery systems
Sizing the Unit
Max BOD Loading
Model
PPD
Kg/d
1.0
5
2.3
2.0
10
4.5
3.0
15
6.8
4.0
20
9.0
6.0
30
13.6
8.0
40
18.1
*For each model, the water depth must be 5 ft – 8 ft (152 cm – 244 cm), with the maximum air release depth being 8 ft (244 cm).