BioMicrobics: #1 Multi-Family Wastewater Treatment System Company —Few businesses have the history and reputation of BioMicrobics, a multi-family wastewater treatment system company, when it comes to the most advanced solutions. As a pioneer in the wastewater treatment sector, BioMicrobics has distinguished itself as a top option for both homeowners and property managers.
For a variety of properties, including single-family houses, multi-family homes, and commercial buildings, BioMicrobics specializes in offering cutting-edge, environmentally friendly solutions. Our products are made to meet the particular problems with wastewater management that these properties encounter.

Modern Wastewater Treatment for Multi-Family Buildings
When it comes to wastewater treatment, multi-family facilities like condominiums and apartment buildings frequently confront particular difficulties. These properties may not have enough room for typical septic systems, or they may be situated in sensitive environmental locations where regular wastewater treatment techniques are impractical.
In response to these difficulties, BioMicrobics – a multi-family wastewater treatment system company – created the MicroFAST system. This is a cutting-edge method of wastewater treatment made especially for multi-family buildings. The MicroFAST system is a flexible option for properties of varying sizes because it can handle capacities ranging from 500 to 9000+ gallons per day.
The MicroFAST Advantage
The MicroFAST system is unique in that it treats wastewater using natura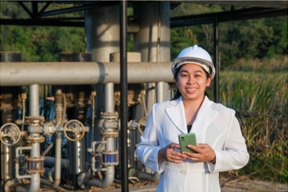 lly occurring microorganisms. The MicroFAST system is self-contained in contrast to conventional septic systems, which depend on internal in-sewage moving parts. This translates to less maintenance being needed and greater long-term dependability.
The MicroFAST system is also reasonably priced. As a leading residential wastewater treatment system company, we believe that the components plus installation will only cost $3,500 more than a typical system, despite the upfront expenses potentially being greater. Many property owners believe that the MicroFAST system is a wise investment when taking into account the long-term advantages of decreased maintenance and enhanced dependability.

Proven Performance in the Sector
When it comes to offering dependable and effective wastewater treatment solutions, BioMicrobics a multi-family wastewater treatment system company, has a solid track record. BioMicrobics has more than 20 years of experience in the field and has successfully implemented its systems in more than 60 nations.
This substantial global presence demonstrates the company's dedication to providing high-quality solutions that are tailored to each customer's specific demands. The foundation of the business' success and customers' satisfaction is its commitment to providing excellent service and products.

Easy Regulatory Compliance
Making sure that the wastewater treatment systems on their properties adhere to local standards is one of the difficulties they frequently encounter. With BioMicrobics, a multi-family wastewater treatment system company, this procedure is significantly simplified.
The MicroFAST system is one of the company's products that is made to meet or surpass the most exacting regulatory criteria. In order to ensure that their systems are compliant, BioMicrobics works closely with regional health departments and environmental organizations, which helps to reduce stress for building managers and owners.

Focus on Sustainability
The dedication of BioMicrobics to sustainability is apparent in the way our goods are made. In addition to efficiently treating wastewater, the MicroFAST system also contributes to water conservation by reusing treated effluent for irrigation and other non-potable uses. This lessens the need for fresh water and helps to manage water resources sustainably. Additionally, BioMicrobics continually spends money on research and development to make sure that their products are at the cutting edge of sustainability and technology.

Training and Assistance
In addition to producing top-notch products, our multi-family wastewater treatment system company takes pleasure in providing its clients with thorough training and assistance. Engineers, operators, and installers receive technical training so they are prepared to operate the MicroFAST system. In order to help customers get the most out of their wastewater treatment system, BioMicrobics also provides continuous support. With this all-encompassing strategy, buyers are guaranteed to buy a long-term solution rather than just a product.
Top Five Reasons to Choose BioMicrobics for Multi-Family Wastewater Treatment Systems
BioMicrobics stands out as a premier choice for wastewater treatment systems, particularly for multi-family properties. Here are the top five reasons why property managers and owners should consider BioMicrobics:


Sustainability Focus: BioMicrobics uses the MicroFAST system, are designed with sustainability in mind, helping to conserve water and reduce environmental impact.
Comprehensive Training and Support: BioMicrobics provides thorough training and ongoing support to its customers, ensuring they can effectively manage their wastewater treatment system.
Global Recognition: BioMicrobics systems have been installed in over 60 countries, demonstrating their global acceptance and trust in their products.

Choosing BioMicrobics, a premier residential wastewater treatment system company, means investing in a long-term, reliable, and eco-friendly solution for wastewater management. The company's commitment to quality, sustainability, and customer satisfaction makes them a top choice in the industry.
In conclusion, BioMicrobics is a multi-family wastewater treatment system company that distinguishes itself as a pioneer in the wastewater treatment sector by providing cutting-edge, effective, and environmentally friendly solutions for multi-family buildings. Property owners can have peace of mind knowing they have a dependable, economical, and environmentally friendly wastewater treatment system.
BioMicrobics serves a variety of industries. We are known as an experienced residential wastewater treatment system company and commercial wastewater treatment system company for multi-family housing, and even in small municipal settings.
Our multi-family wastewater treatment system company is a global leader in sophisticated systems. Our creative ideas are made to address the problems of wastewater management in various environments. BioMicrobics' advanced methods guarantee successful and efficient outcomes for everything from high strength wastewater treatments to septic system drainfield leach field repair. Our business's prestigious products, such the Aerobic Treatment ATU Unit, are the result of years of experience in actual operations.

Additionally, BioMicrobics offers customized wastewater treatment solutions to niche markets like wineries. Our winery wastewater treatment company's dedication to creating robust infrastructures for on-site wastewater treatment is demonstrative of its FITT®-for-purpose philosophy. This is necessary to keep both communities and the environment healthy. BioMicrobics is well-positioned to bring together international projects and partners to offer a client-focused service thanks to its developing global distributor network.
For more information about our company, contact us here or call (800) 753-3278.